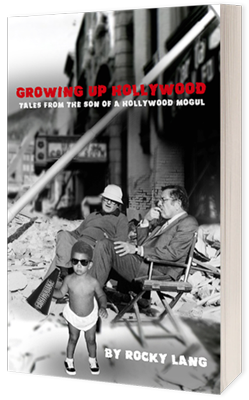 Growing Up Hollywood -Tales From The Son of a Hollywood Mogul.
Learn more →
Rocky Lang has been involved in the motion picture and television business all his life and has worked for every major studio and network.
Did you ever imagine getting a divorce was more difficult than the marriage that got you there? Well, it happened to me.
After a decade of darkness with the wife of the new millennium, the two of us agreed that our lives were worth saving and in order to continue to exist we needed to get away from each other. Agreeing that it made no sense to pay expensive attorneys…
http://rockylang.com/wp-content/uploads/2013/04/logo-master1.png
0
0
Mick Bird
http://rockylang.com/wp-content/uploads/2013/04/logo-master1.png
Mick Bird
2016-02-15 19:55:01
2016-02-15 19:55:45
Sleazy Legal
Growing up in Hollywood makes for some pretty phenomenal stories and who better to share them than an expert storyteller who happens to be an author, producer, director, and the son of a legendary Hollywood power couple? So I was thrilled when Rocky Lang joined me for my podcast Whine At 9 to discuss his […]
http://rockylang.com/wp-content/uploads/2013/04/logo-master1.png
0
0
Mick Bird
http://rockylang.com/wp-content/uploads/2013/04/logo-master1.png
Mick Bird
2014-12-22 23:02:41
2014-12-22 23:02:41
Showbiz Analysis with Filmmaker and Hollywood Legacy Rocky Lang